Welcome
Welcome to the website for the book Handbook of Regression Modeling in People Analytics by Keith McNulty.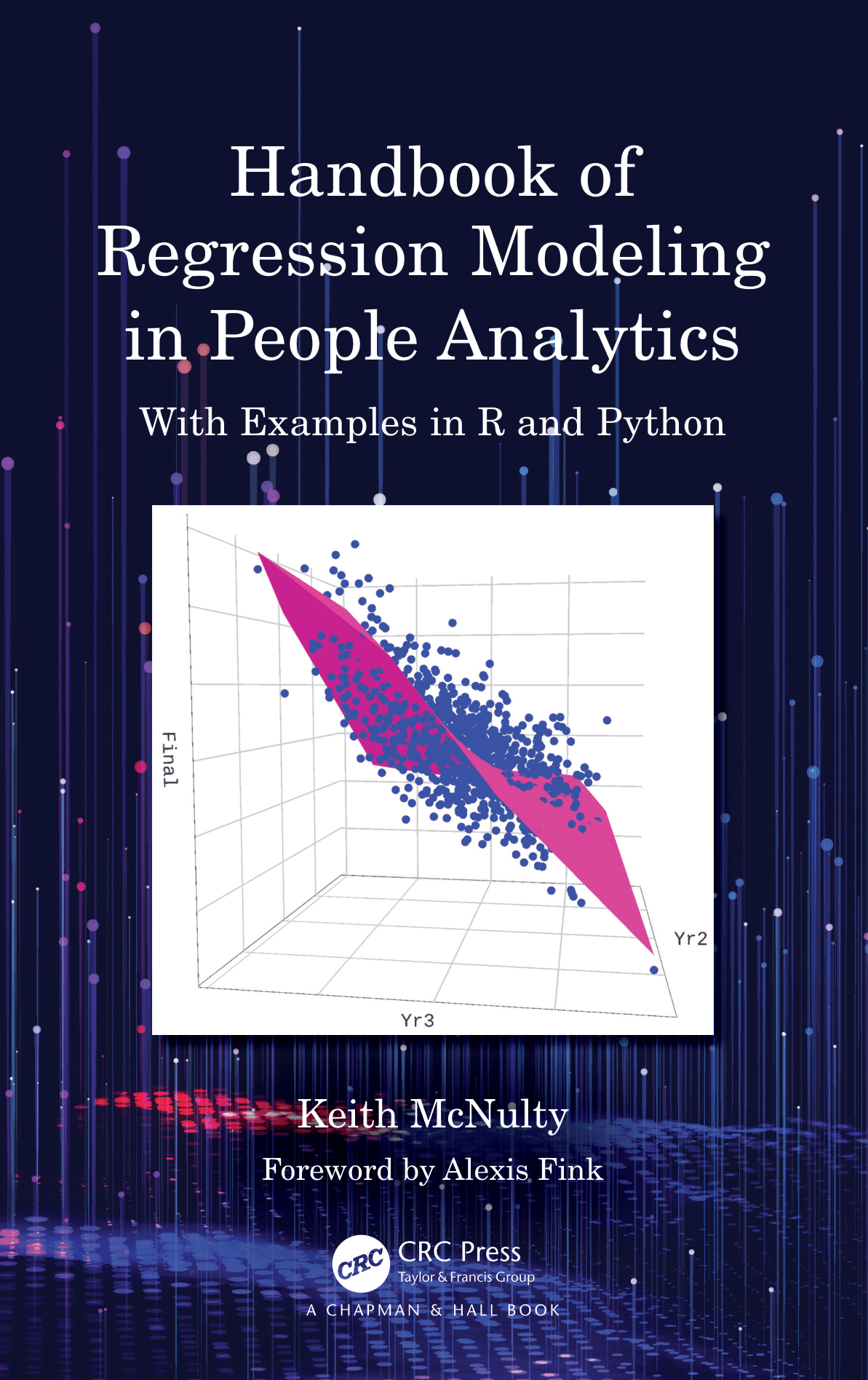 This book is available in bootstrap format and, for those who prefer, in a more plain gitbook format.
Notes on data used in this book
For R, Python and Julia users, each of the data sets used in this book can be downloaded individually by following the code in each chapter. Alternatively, packages containing all the data sets used in this book are now available in R and Python. For R users, install and load the peopleanalyticsdata R package.
For Python users , use pip install peopleanalyticsdata to install the package into your environment. Then, to use the package:
# import peopleanalyticsdata package




import

 peopleanalyticsdata 

as

 pad


import

 pandas 

as

 pd



# see a list of data sets



 pad.list_sets()


# load data into a dataframe




=

 pad.managers()
 df 


# find out more about a specific data set ('managers' example)


pad.managers().info()
Happy modeling!
Last update: 09 February 2023